How much does a team building really cost?

What should you do during your team building?

How long should you go on a team building for?
When I started searching for those answers on Google I was really disappointed with the results...
People never share real actionable tips nor costs and as french cheap bastards ourselves 🥖🇫🇷🍷, let's say it:  we really wanted to know the costs...  
That's why I decided to be fully transparent and answer all these questions. 😊
In the last 2 and a half years, we grew from 0 to 20+ people and thus fully remote and without any funding.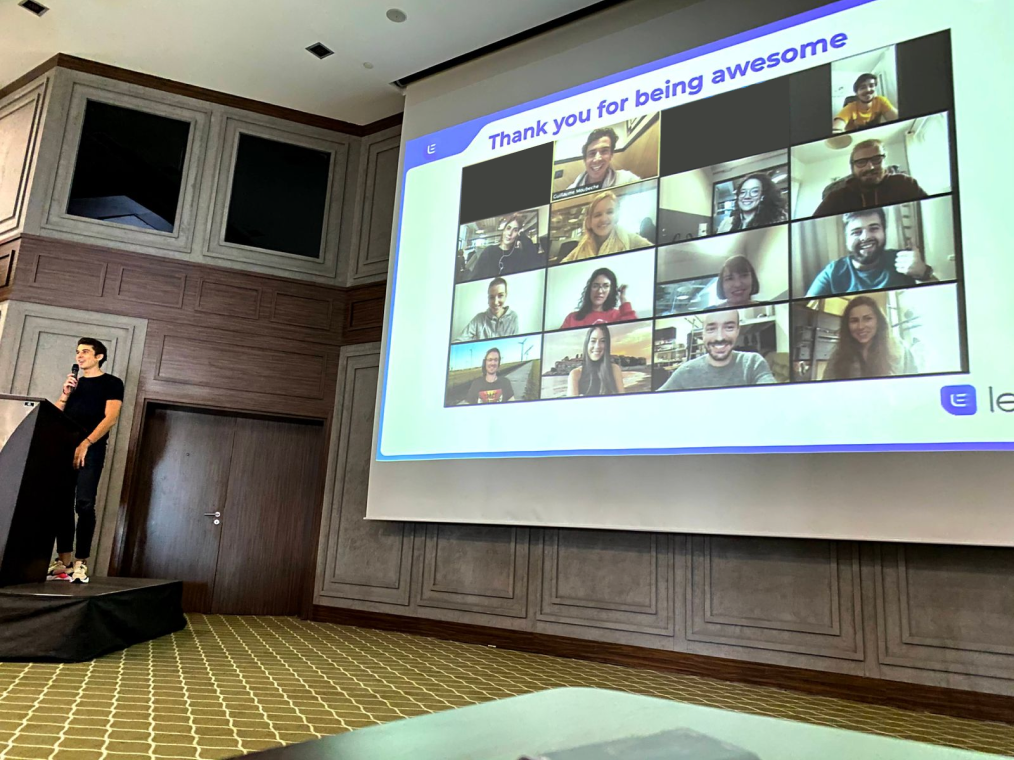 Being able to meet with the whole team once or twice a year is really important for us as, even if we've always been pro-remote, meeting people in real life simply gives you a better sense of who you're working with and can really strengthen your company culture. ❤️
With people spanned over 5 different countries, and with the current global COVID crisis, we had to overcome quite a few challenges that I will detail in this article, answering the following questions:
How to organize your offsite during the COVID crisis?
How can you find the right place for your offsite?
What fun team building activities can you do during your offsite?
How much does your offsite will cost you?
How to organize your offsite during the COVID crisis?
Before answering that question I wanted to thank Elodie, our wonderful Chief Happiness Officer, who took care of organizing our aaaaamazing offsite (#teasing).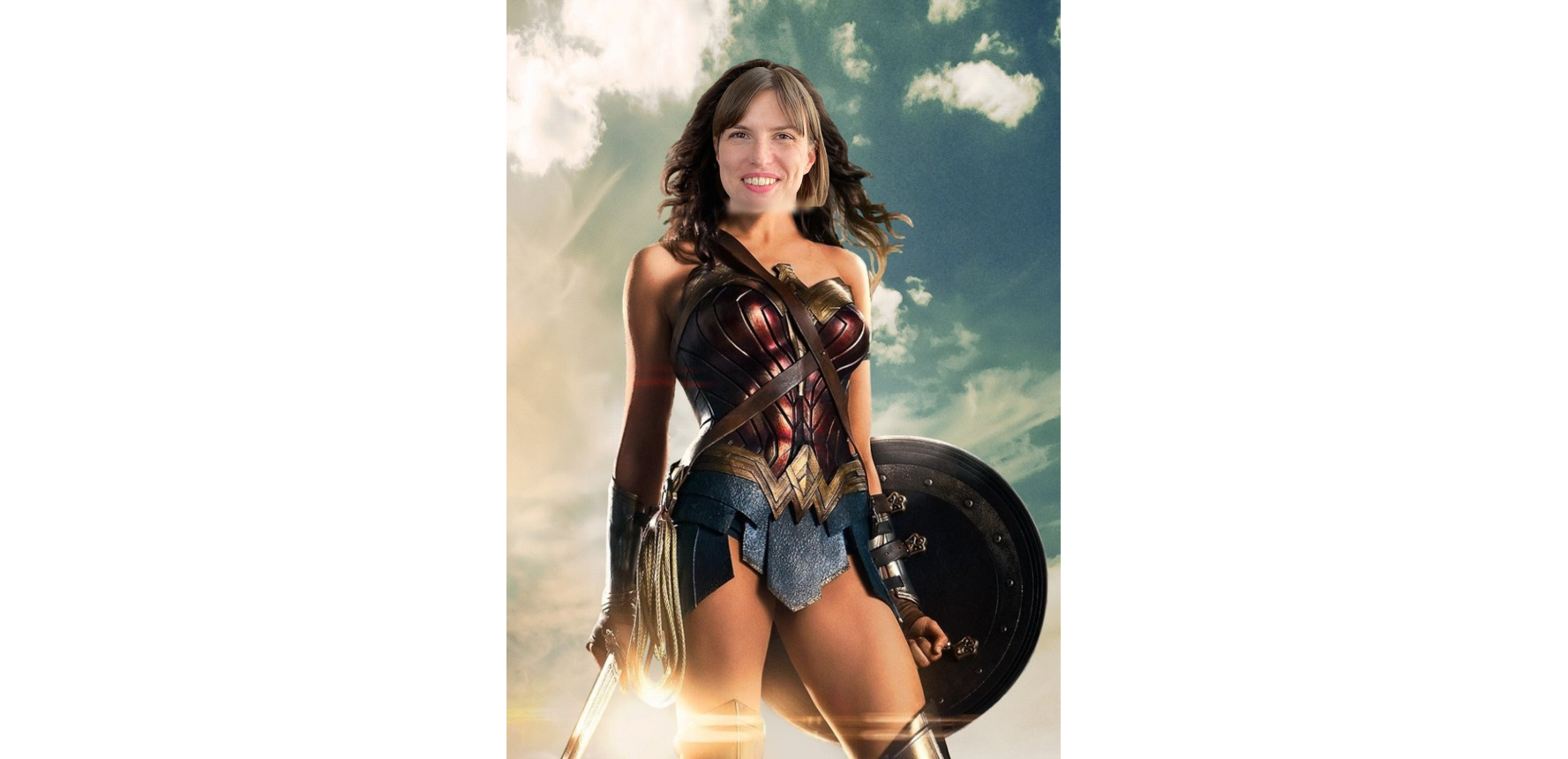 The global COVID crisis has clearly changed the way we live and we're entering the "new-normal".
A lot of companies decided to cancel their offsite because of it but since we're growing exponentially at a two digit month over month growth rate, gathering the team was - in our opinion -  key to maintain the same spirit and good vibes in the company. 🤩
As we knew some people had their own personal reason not to join, we decided to brainstorm with everyone on why it is a good idea to organize it or not.
After a few weeks, we decided that since the vast majority of the team wanted to meet in real life, that we will organize it and that only the people willing to join will join.
How can you find the right place for your offsite?
Being mostly based in Europe, we wanted to find a warm place in October so we had to go south...
Since within the team, people are living in 5 different countries, we had to check all the internal regulations for each country in order to make sure that everyone will be able to join us (not an easy task so thanks again Elodie 🙏).
After checking all our possibilities, we decided to go with Turkey for 3 reasons:
1- Weather - a team building in a warm and sunny place, is really a great energy booster for the whole team. 🔥
2- Accessibility - flights from anywhere in Europe to Turkey are widely available as Istanbul is really big hub.
3- Price - we will cover that topic a bit later. 😎
Now that we knew the country, we had to find the right place...
And that's when I remember a chat I had with David Henzel, who sold his company a few years ago,  at a tech conference where we were both speaker.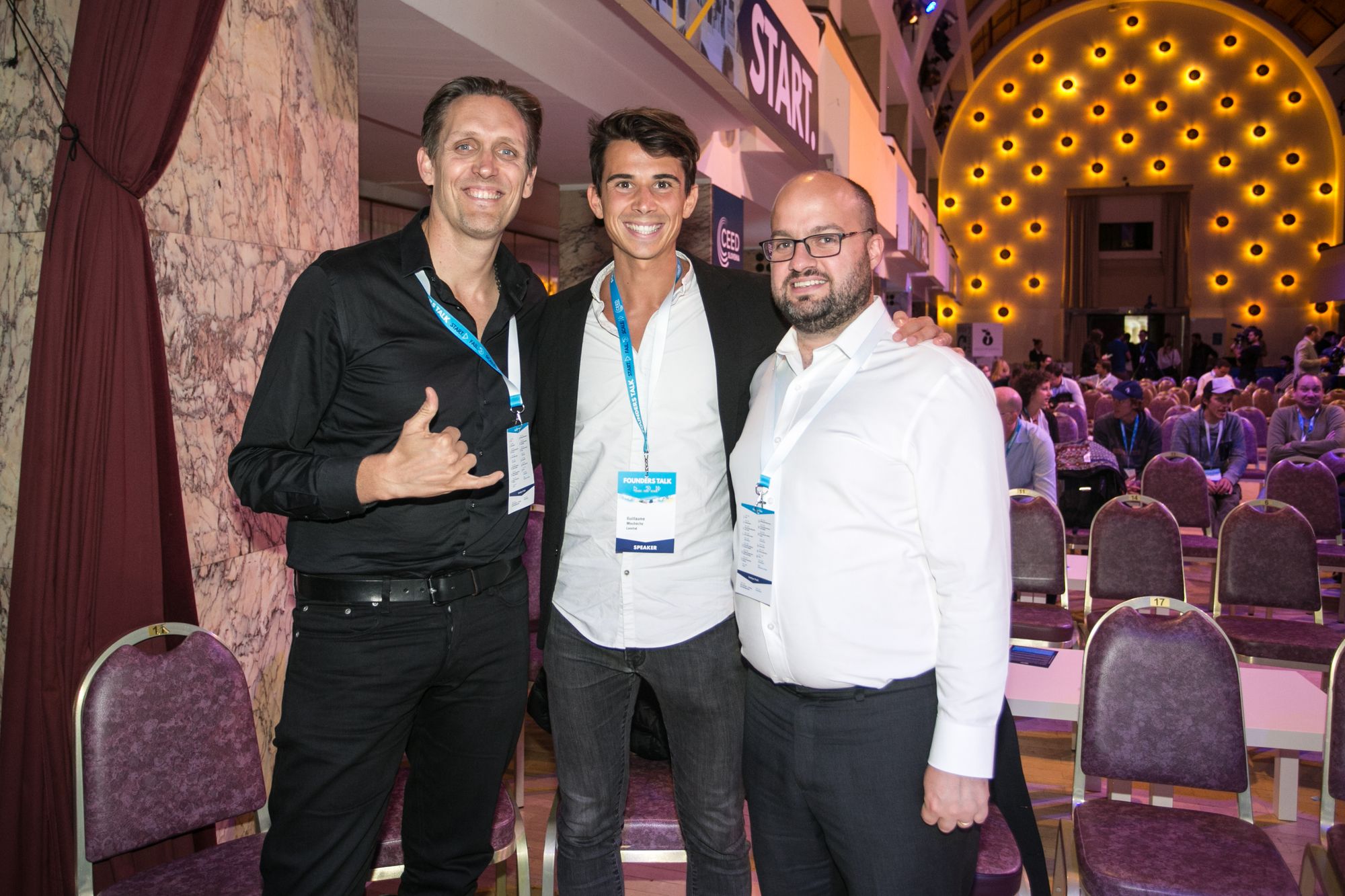 David used to live in LA for a long time before moving back closer to Europe with his wife.
I remembered him telling me that he chose Bodrum in Turkey because of the warm weather all year long. After checking the weather forecast for October, I decided to reach out to him: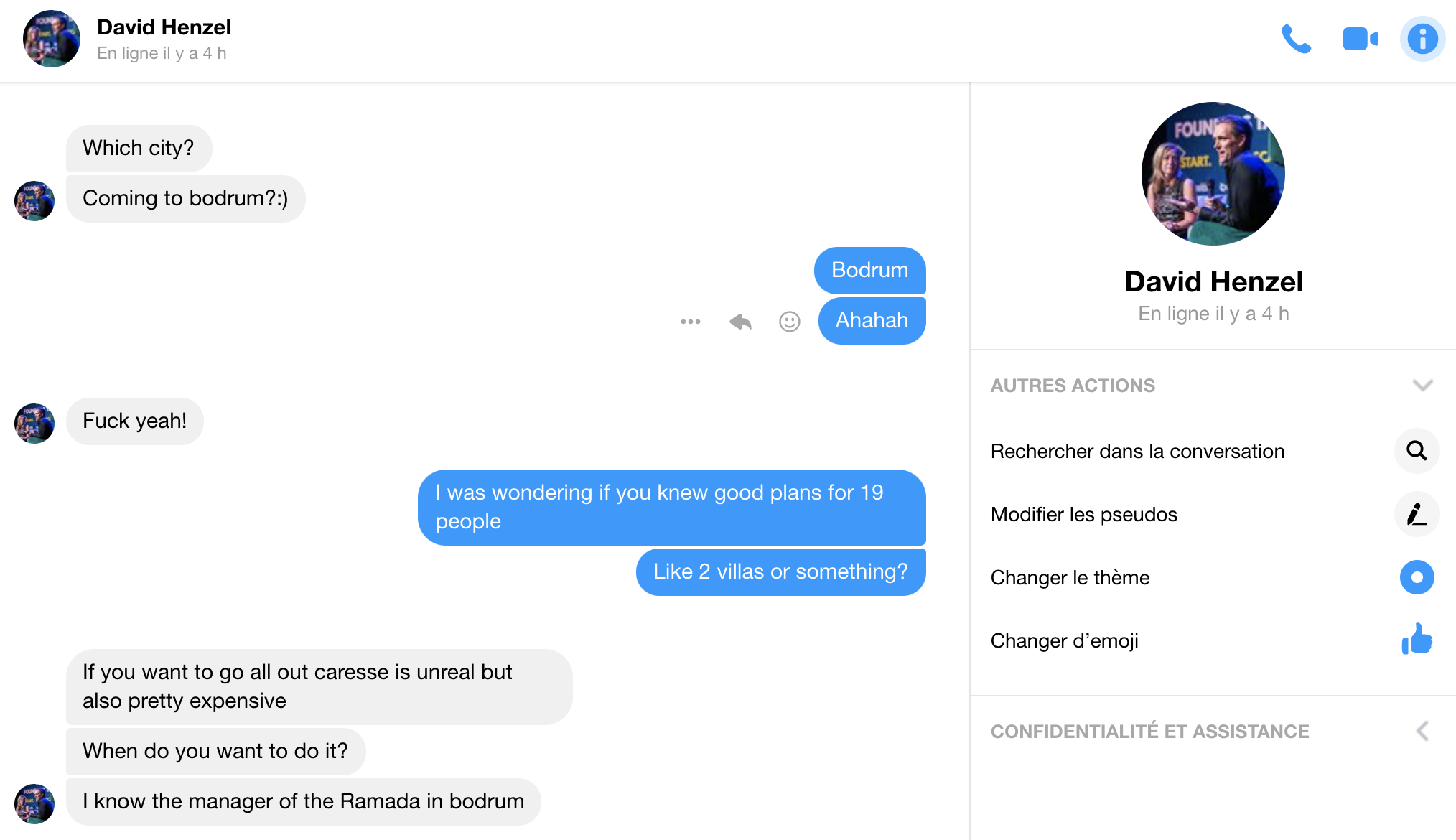 David was super kind and introduced us to the director of an amazing hotel in Bodrum.
So, why choose a hotel VS a house?
For me, it's just a matter of team size. When you are a small team (less than 8 people) finding a house is still something manageable. For bigger teams, it just doesn't make sense.
How were people dispatched in the hotel?
We gave everyone the choice between a room alone or a shared room with someone from the team.
Lucky for us, at lemlist we have the same number of women and men so it was pretty easy to accommodate everyone. 🎉
Almost everyone decided to go with shared double room as it was a really cool way to meet at a more personal level with someone from the team. 😊
We're not gonna lie, as french cheap bastard we were quite happy with people choosing this option too. 😂
So, once you've found the perfect spot and location, it's time to schedule activities. 🚀
What activities can you do during your offsite?
Organizing an offsite is tough. On the one hand, you find the perfect place, a nice hotel in a sunny place so people can really enjoy and bound but at the same time, you're also here to work. 😅
The goal is trying to find the right balance between the team work and the fun stuff.
That's actually why we decided to organize this team building over a 8 day period from Saturday the 10th of October until Sunday 18th of October. That way, we could enjoy the weekends while working during the week.
At first I was worried that everyone would not want to join because of this two weekends... But after asking the team, it was the opposite!
People were actually super happy that we thought about some chill time with the whole team in order to meet and bond (and let's face it, when you can escape the winter for 9 days, you're usually happy 😎).
So, let's get back to our activities:
Sunday, we decided to go on a boat trip for the entire day. It was really a nice way to kickstart the team building as everyone had a chance to speak to each other on the boat while chilling at the same time.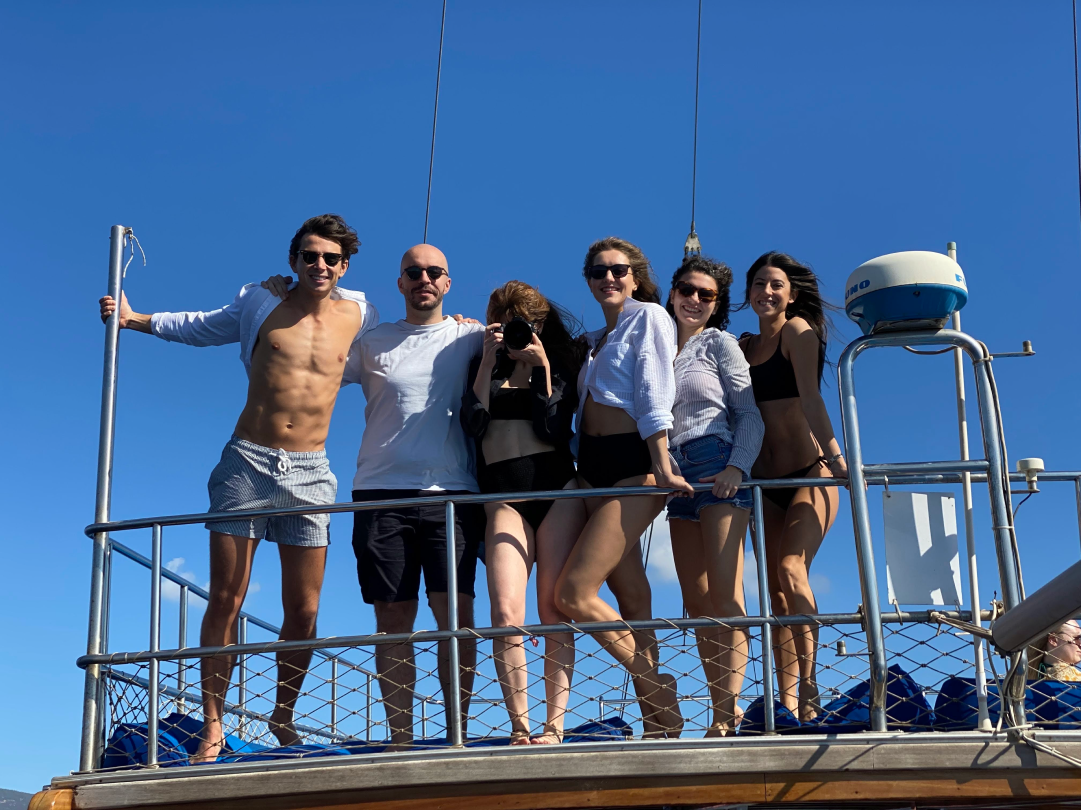 From Monday to Friday our goal was to maximize group work.
lemlist being a product our team is using daily, every single new feature we're adding to the product is making our team's and customer's life easier.
Since we're building the future of sales automation, we wanted our sales and marketing team to spend some quality time with our dev and product team in order to showcase what bottlenecks they were facing on a daily basis.
On top of that, as a product-centric company, we also decided to all spend time on the FAQ.
Indeed, most companies build their FAQ as time goes and we often see discrepancies over time. That's why our marketing team and support team worked together in order to reorganize and rewrite entirely our FAQ (that's around 160 articles so thanks again for that Anaelle, Lucille & Marianne 🙏).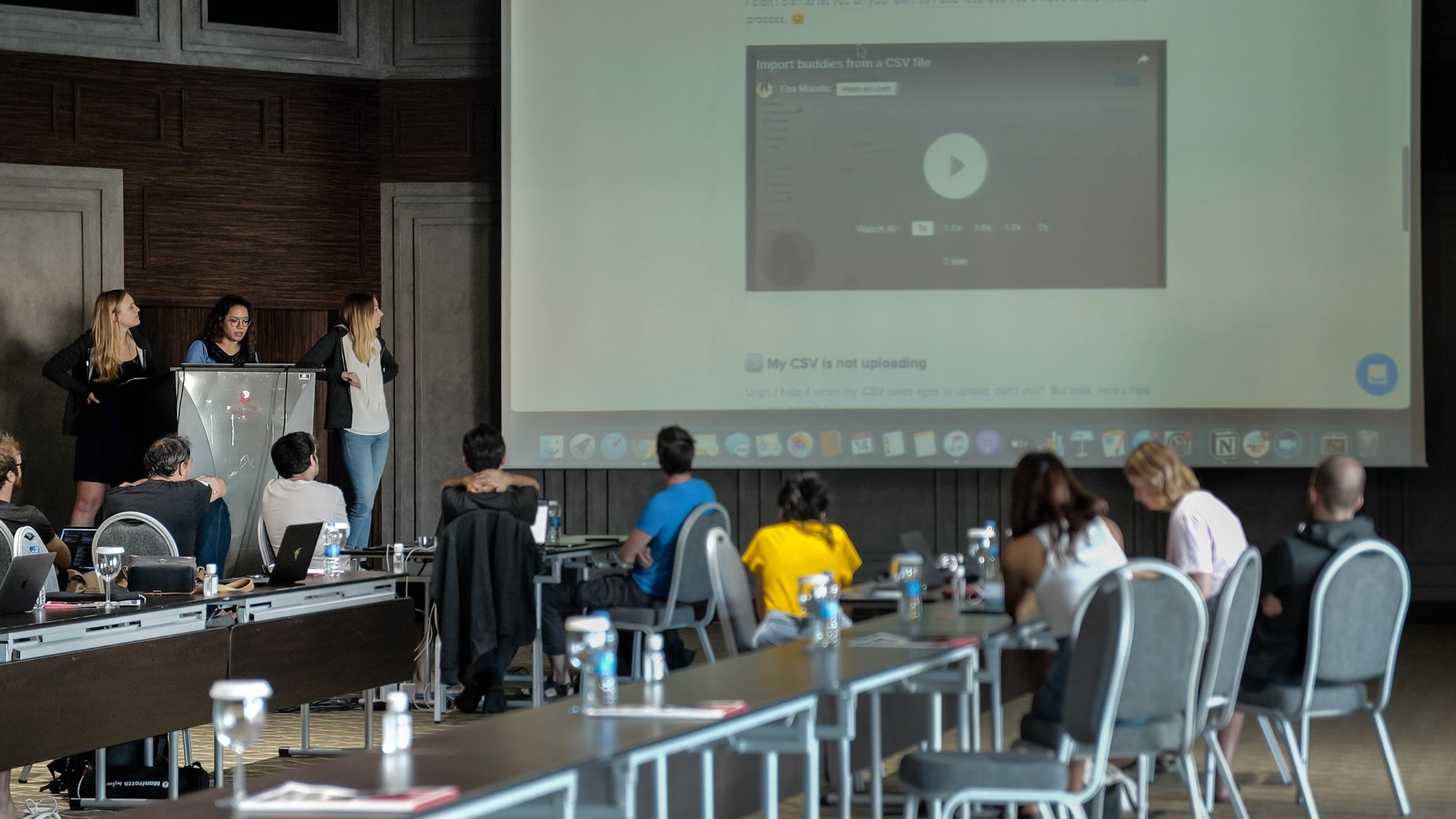 Another highlight was when we decided to focus on our biggest challenge at the moment: Hiring Full Stack Developers.🤩
Since lemlist is scaling at a two digit month over month growth rate, our team is scaling fast. 🚀
However, we've been struggling to keep a decent pipe of candidates for the dev team.
Great news again, lemlist being used by a lot of recruiters, we decided to spend time with the dev team to automate the candidate outreach.
The marketing team worked on optimizing each LinkedIn profile of the dev team while we (the dev team and me) worked on:
1- Defining the IDP (Ideal Developer Profile)
2- Setting up the multi-channel outreach campaign in lemlist (LinkedIn and email touchpoint)
Since the results we're having on these campaigns are pretty amazing, I will probably write an article detailing the exact process of what we did. 😍
On top of having the entire dev team being part of the recruitment they were also setting up from scratch a campaign within lemlist allowing them to understand better what the sales and marketing team told them during the feedback session.
In the end, we probably had one of our most productive week as a team. 🎉
We also decided to do a nice break in the middle of the week and experience Turkish bath and massage!
For those of you who are not familiar of the Turkish bath and massage let's say that this is what we could define as "tough love".
The massage can be quite strong but relaxing while the Turkish bath and cleaning is basically you on a marble stone getting turned around and slap on the back and on the butt in front of everyone...
Let's say that our credibility level as founders was pretty low that day. 😂
Every single night, we went out to local restaurants. But after 3 nights, we realized that everyone was a bit tired of going out, so we mainly stayed at the hotel for the other nights and decided to play team building games.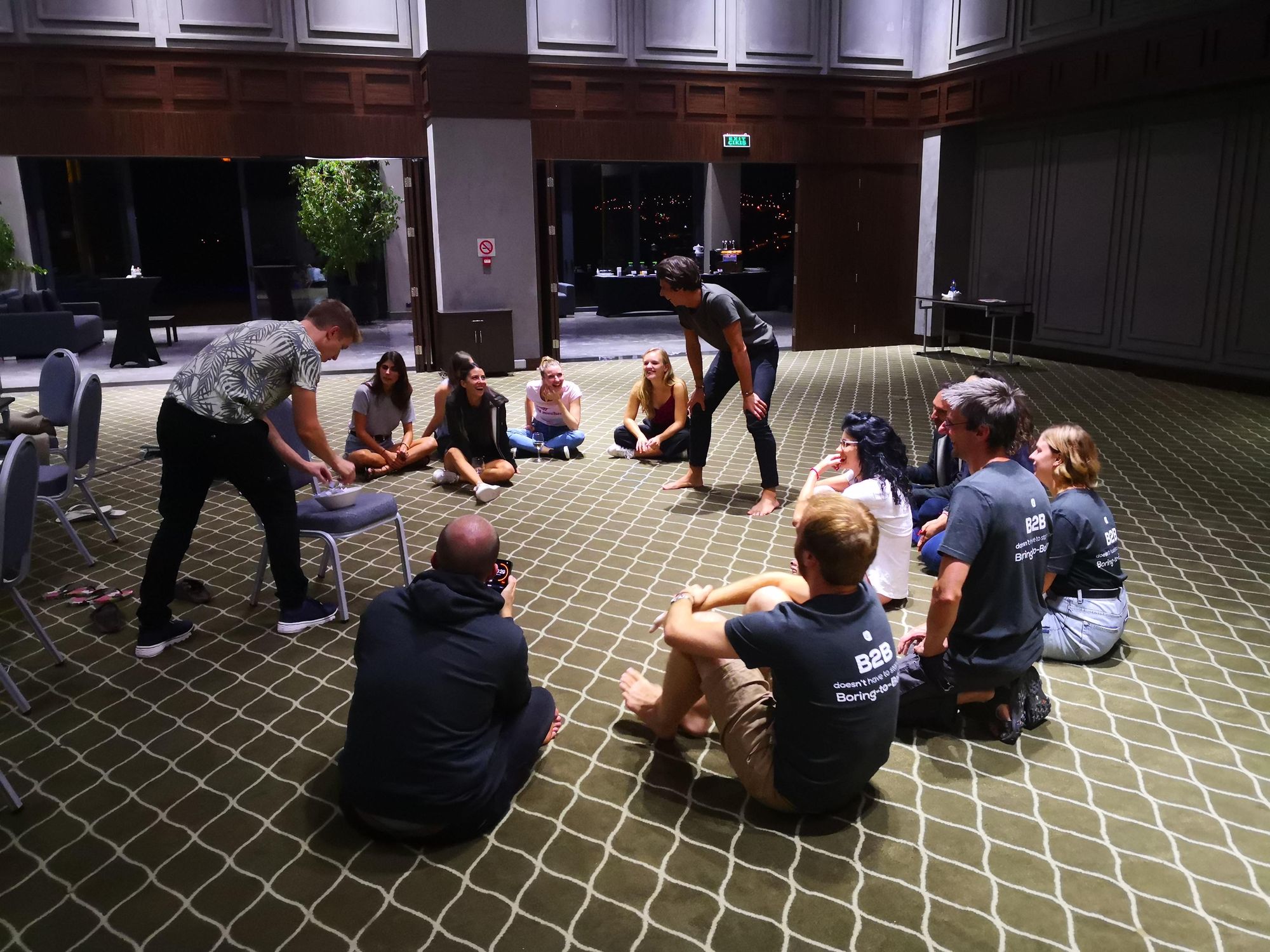 We also organized a movie night, which was a great break for everyone.
The whole week we had booked the hotel conference room so we had a huge place for ourselves.
On Friday, we decided to do some team photos and individual photos with our new team outfit.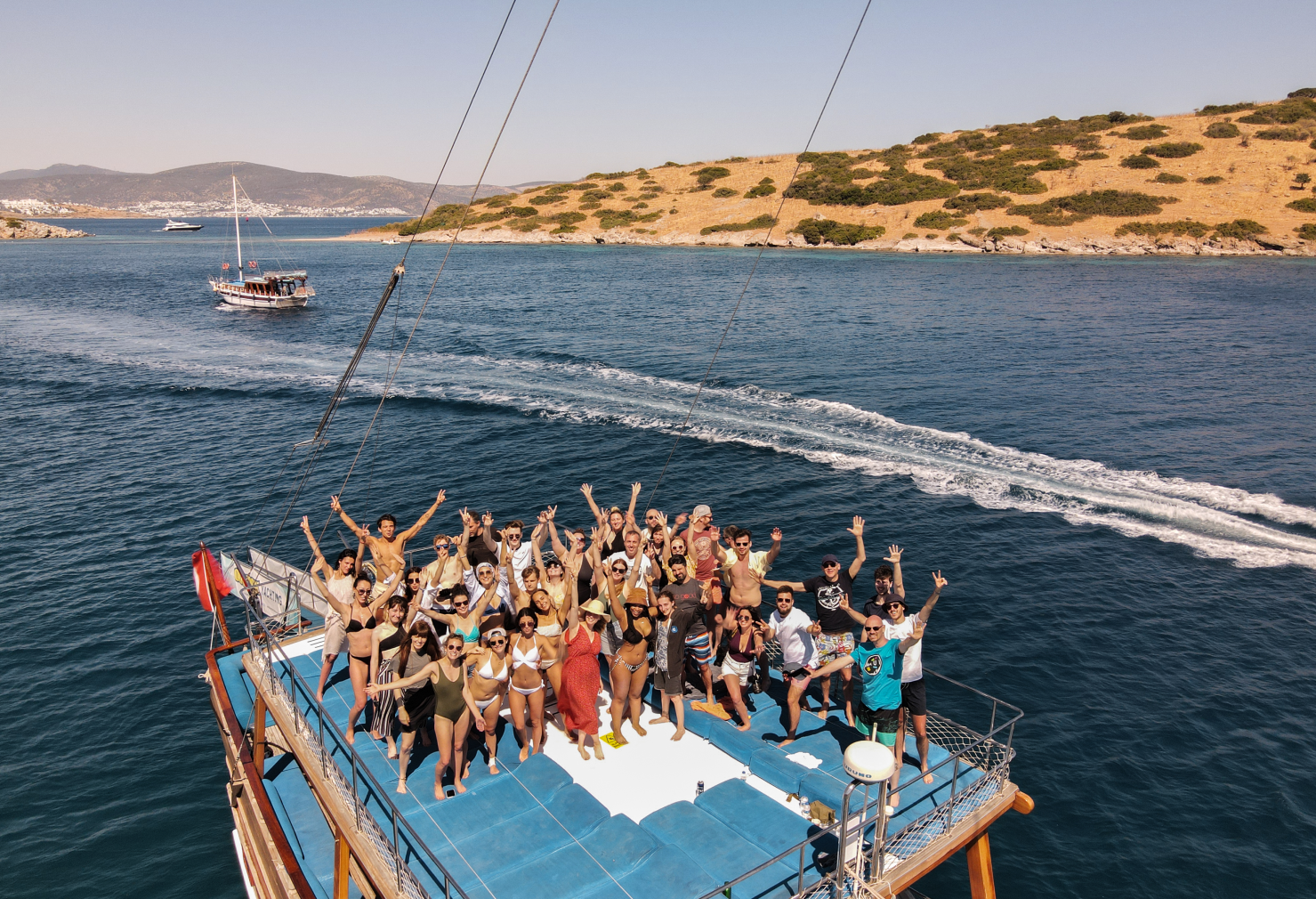 We also had to record a few videos that will appear in the new YouTube channel I'm launching where I will share our day to day challenges and learnings in our adventure towards the $10m ARR.
To end up the week on a more tonic note, Ariana, who our customers love for her patience and kindness, showed us another face of personality... ZUMBA class!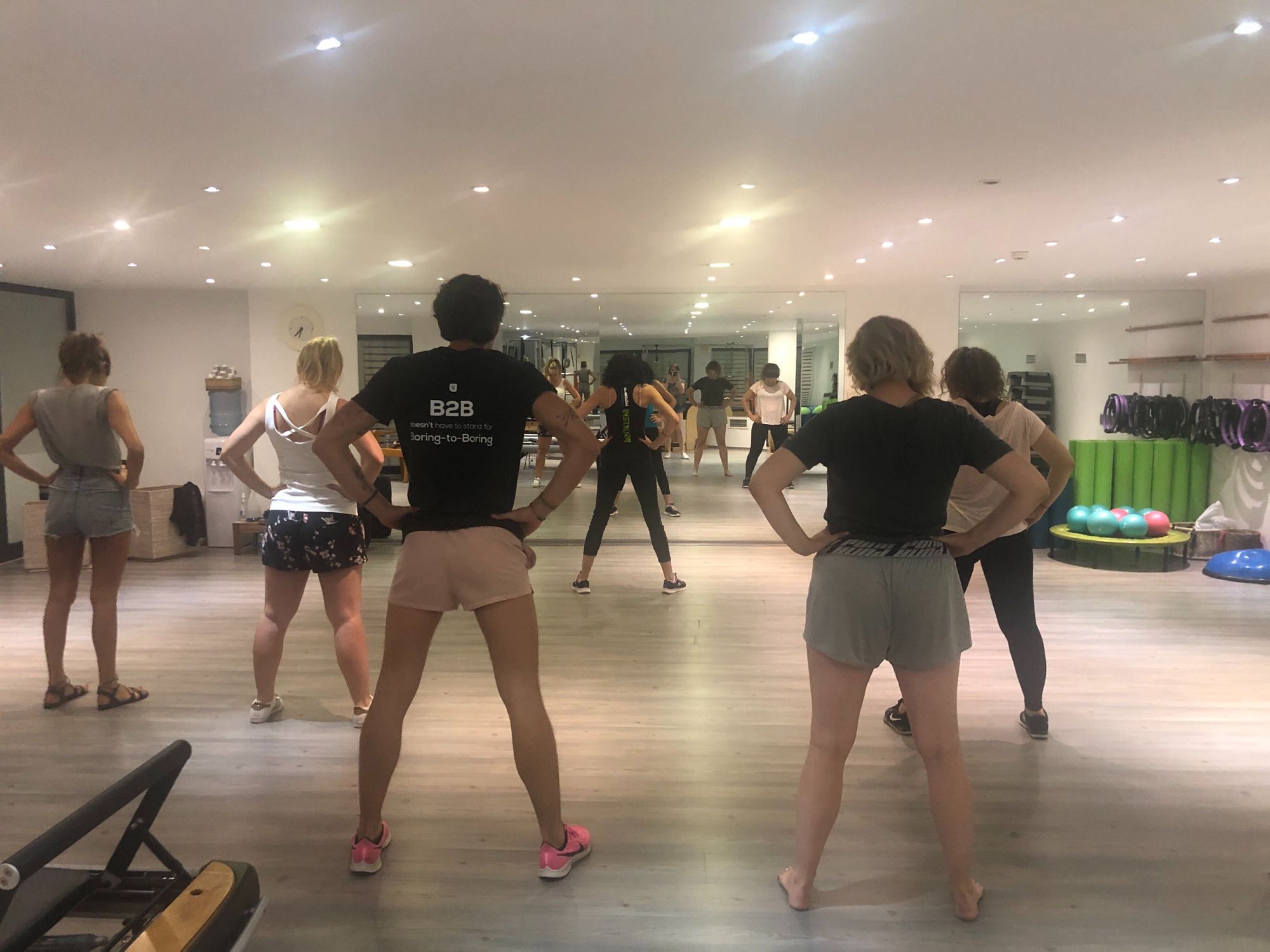 It was the first time I took a Zumba class and Ariana was an amazing teacher, giving the team tons of energy. 🙏❤️
Now that we've detailed all the fun part, here come the question we've all been waiting for... How much does an offsite REALLY cost?
How much does your offsite will cost you?
When organizing these type of event, it's nice to know the exact amount you'll need to budget so I will be super transparent. In total, we left for 8 nights and 9 days. We didn't want people to pay for anything, so we covered every single expenses from food, to drinks to hotel laundry (yeah yeah, I'm talking to you Julien and Zelie 😛).
In total we spent 22 111 euros, which were split into 3 categories: Essentials, Fun, Non essentials.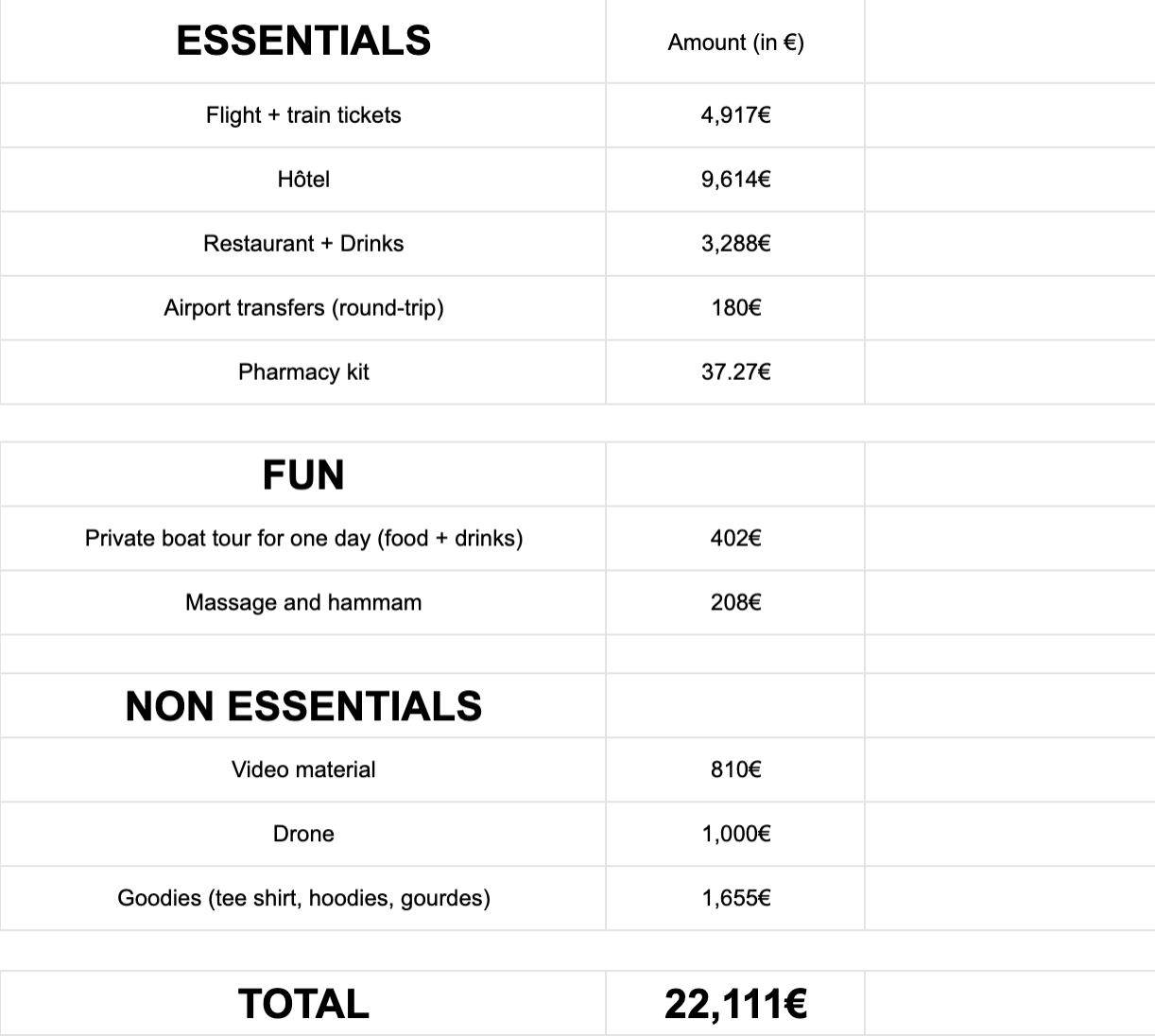 I've added a "non essential" section because you will probably won't have such expenses for your team building. In our case, typical things we added in the "non essential" section were things like a drone (yeah we wanted to do some cool photos and videos from the sky 😅)...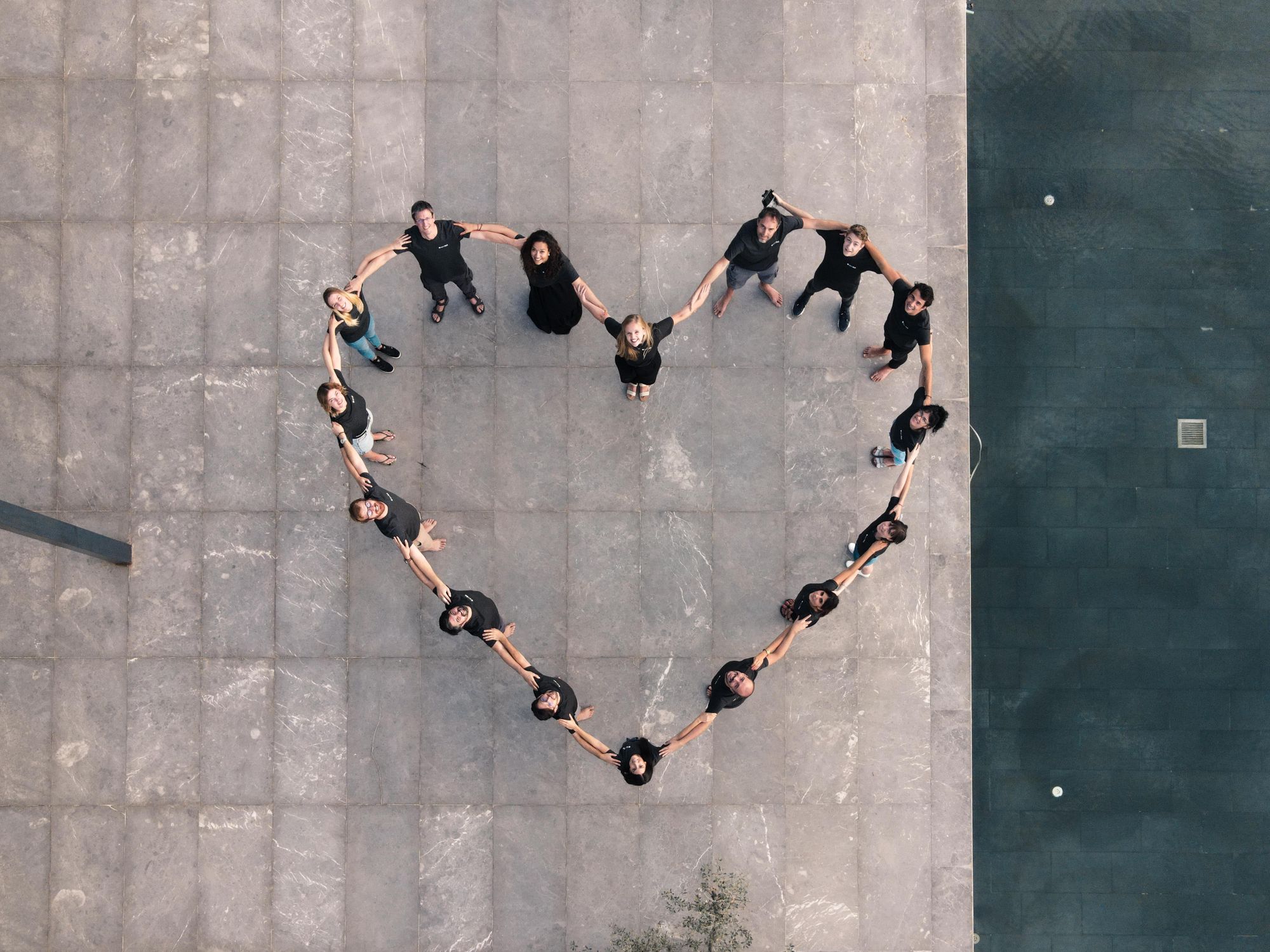 In the end, the cost per person for 9 days, 8 nights and including literally EVERYTHING was 1382 €.
From the entire lempire adventure, this week was probably one of the best we had so far! Having such a cool team joining our family and helping growing our baby, lemlist, is one of the best feeling on earth. 😍
If you've liked this article, make sure to hit the share button 🙏 and if you want to join the adventure, make sure to check out our job section. 🔥
Love you all ❤️
G.